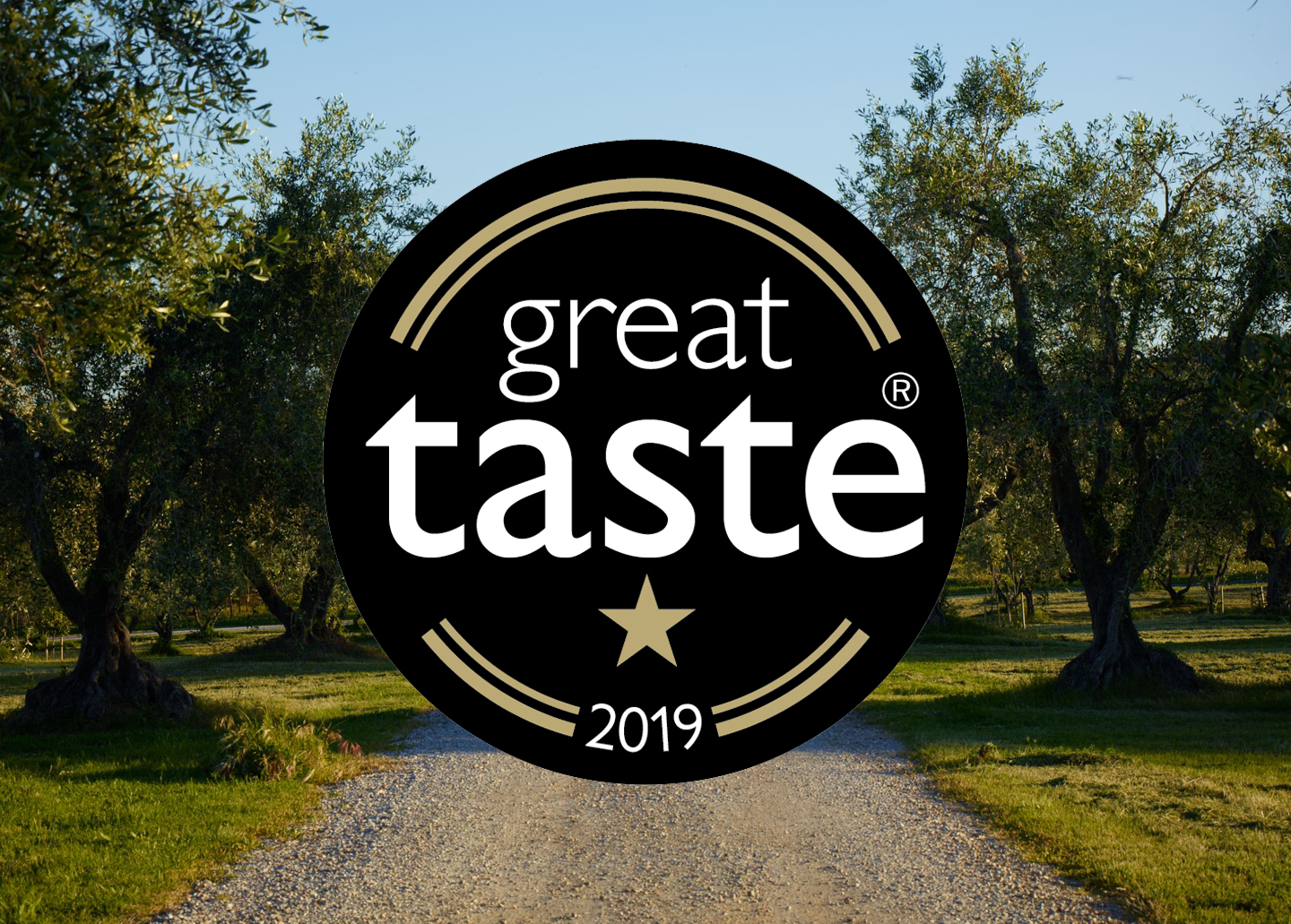 Great Taste, the world's most coveted food and drink awards, has announced its stars of 2019. Out of 12,772 products sent in from over 100 different countries, La Bandiera won a Gold Star for its organic, single-estate, premium extra virgin olive oil.
Judged by over 500 of the most demanding palates, belonging to food critics, chefs, cooks, restaurateurs, buyers, retailers and producers, as well as a whole host of food writers and journalists, Great Taste is widely acknowledged as the most respected food accreditation scheme for artisan and speciality food producers. As well as a badge of honour, the unmistakeable black and gold Great Taste label is a signpost to a wonderful tasting product, which has been discovered through hours and hours of blind tasting by hundreds of judges.       
La Bandiera is located near Bolgheri, Tuscany, the home of the world famous Super Tuscan wines including the legendary Ornellaia and Sassicaia vineyards. The region benefits from a unique climate, close proximity to the coast and a very rich landscape which makes this area a natural habitat for olive groves.
Over 1,100 olive trees are harvested on the estate each year, which is produced using the traditional cold press technique. The olives are harvested from the moraiolo, leccino and frantoio trees when they are just beginning to ripen from mid-October through November, in order to capture and preserve those characteristics so typical of olive oil from the region of Bolgheri – full-bodied with fruity and spicy aromas.
At La Bandiera, we pride ourselves on our organic and unique blend; each varietal is harvested separately, and immediately upon production we create our house blend.  By doing this we maintain the robust structure and extraordinary flavour of our organic extra virgin olive oil that is favoured by our discerning customers.
La Bandiera organic EVOO has maintained the highest standards of production for a number of years and the quality of the oil has been certified with the IGP (Indicazione Geografica Protetta). This endorsement is granted in recognition of the origin and quality of the oil as well as the low acidity level.  Since 2011, La Bandiera EVOO won a gold every year in the prestigious Great Taste Awards.
Recognised as a stamp of excellence among consumers and retailers alike, Great Taste values taste above all else, with no regard for branding and packaging. Whether it is vinegar, granola, bacon or cheese being judged, all products are removed from their wrapper, jar, box or bottle before being tasted. The judges then savour, confer and re-taste to decide which products are worthy of an award.
There were 12,772 entries into Great Taste this year, and the panel of judges this year included; cook, writer and champion of sustainable food, Melissa Hemsley; Kenny Tutt, MasterChef 2018 champion; author, Olia Hercules; chef and food writer, Gill Meller; Kavi Thakar from Dishoom; food writer and stylist, Georgina Hayden; and author and chef, Zoe Adjonyoh, as well as food buyers from Selfridges, Fortnum & Mason, Sourced Market and Partridges. 

Notes on the Great Taste awards:
Great Taste is the largest and most trusted accreditation scheme for fine food and drink. Established in 1994, it encourages and mentors artisan food producers, offering a unique benchmarking and product evaluation service leading to an independent accreditation that enables small food and drink businesses to compete against supermarket premium own label brands. Since 1994 over 146,000 products have been assessed. This year 12,772 products were blind tasted by panels of specialists: top chefs, food writers, influencers, food critics, restaurateurs and fine food retailers. Great Taste judges are looking for great texture and appearance. They judge the quality of ingredients and how well the maker has put the food or drink together. But above all, they are looking for truly great taste. 
Please visit our new website to learn more about our extraordinary oil, and to view our new online shop!           
For further information please visit or contact us at: