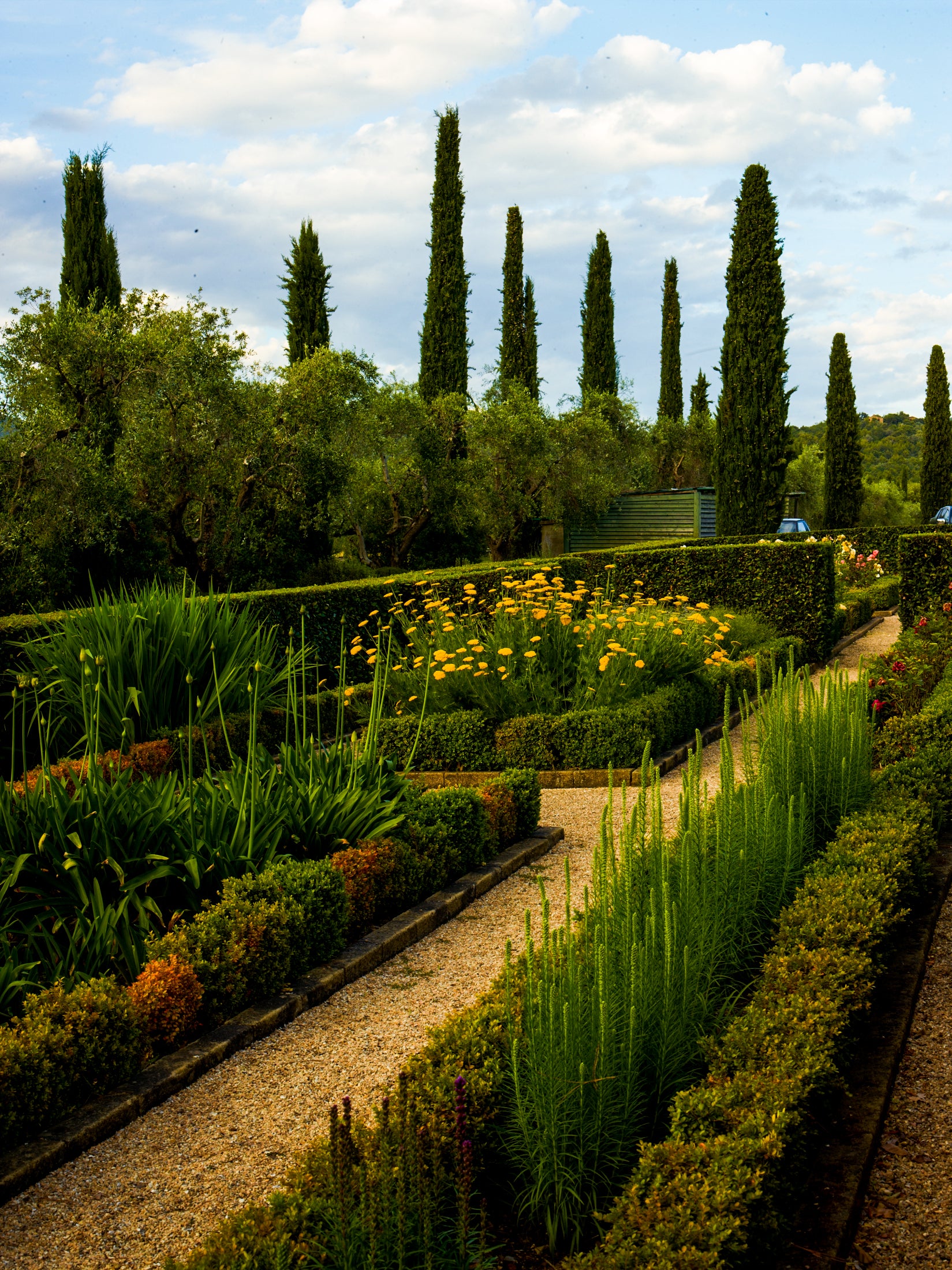 A Tuscan Retreat
La Bandiera sits on the Tuscan landscape of vines and olive groves in the foothills of the Maremma. Until recently, the land had been in the previous owner's family for over one thousand years. As well as the abundant olive groves, the property comprises one of the most elegant gardens on the Tuscan coast. The garden was designed by one of Europe's leading landscape architects and great gardeners, Lady Arabella Lennox-Boyd – three times gold medal winner of the Chelsea Flower Show. Shaded pergolas, walkways and arbours within formal terraces afford spectacular views of the surrounding landscape and sparkling Mediterranean sea. Over 400 varieties of plants, shrubs and trees combine to create exquisitely graceful surroundings.
Olive Groves and Cypress Trees
Walking around the garden and grounds of La Bandiera is pure joy. From wandering through the fruit orchards in the olive groves, enjoying the shade of the pine trees in the parkland, the perfume of the lavender fields, the unique iris garden, the cutting garden where flowers are gathered for the villa, the abundant vegetable garden or visiting the nursery where over 1500 cypress trees have been planted, visitors to La Bandiera can enjoy this beauty at their leisure. The garden was designed to last, to be as beautiful in its maturity as its youth.