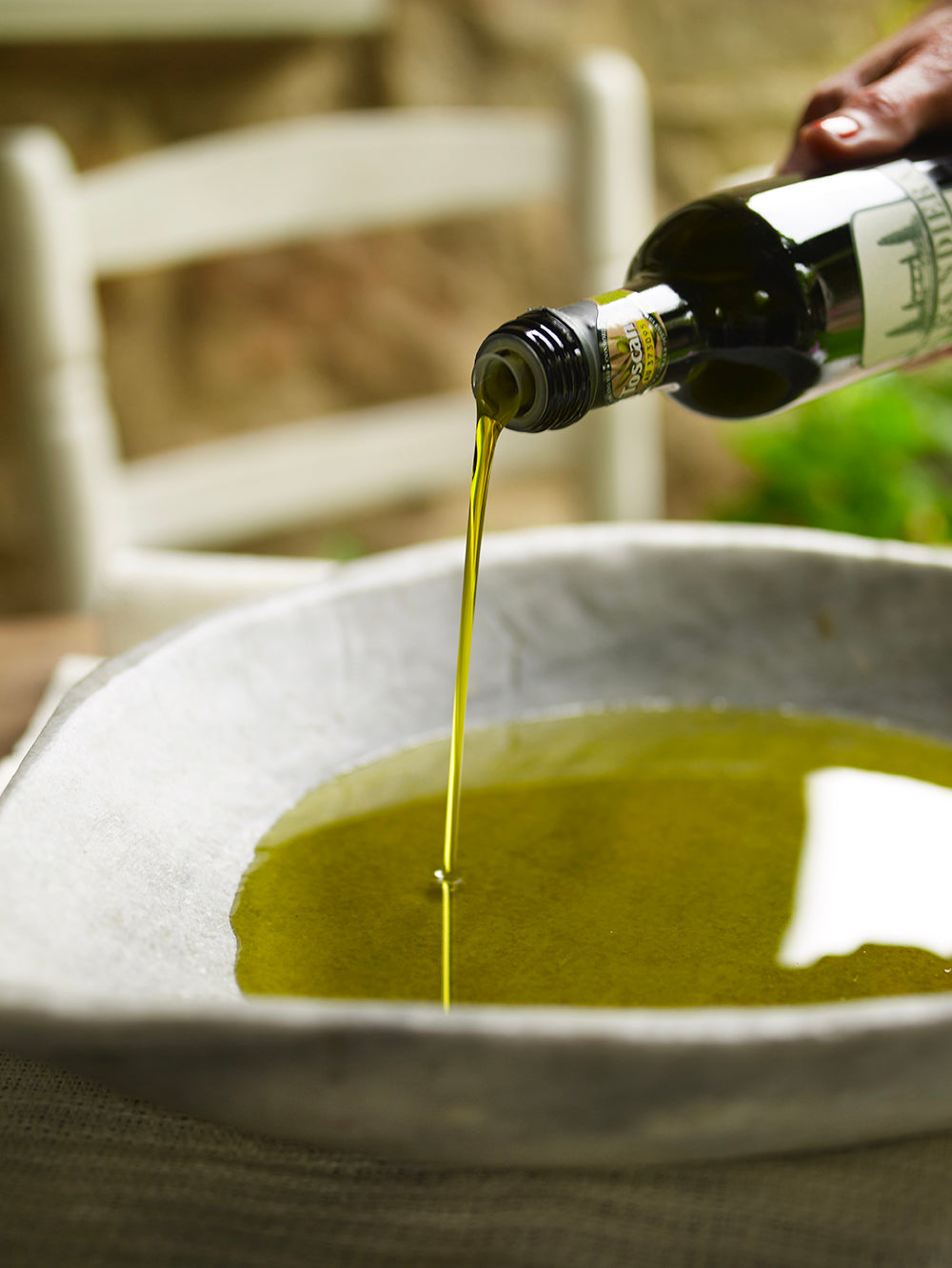 La Bandiera - What makes it so delicious?
Dipping into La Bandiera extra virgin olive oil is one of life's great pleasures. The golden colour of the oil is reminiscent of Tuscany and the summer light. The flavour is fruity, well rounded and robust and the oil is full of rich polyphenols providing powerful antioxidants.

Bolgheri enjoys a unique micro climate thanks to its sublime setting. The area benefits from the sun setting over the sea providing more hours of lingering warmth for the rich and fertile soil. The hills protect the vegetation from the winter winds and these elements combine to provide the perfect environment for the olive groves which are harvested each year to produce the estate's award winning, organic, extra virgin olive oil.

The olives are harvested from the moraiolo, leccino and frantoio trees when they are just beginning to ripen in October in order to capture and preserve the characteristics so typical of olive oil from the region of Bolgheri – full-bodied with fruity and spicy aromas. At La Bandiera we create our own in-house blend to make sure that the oil is perfectly balanced to suit the palates of our discerning clientele.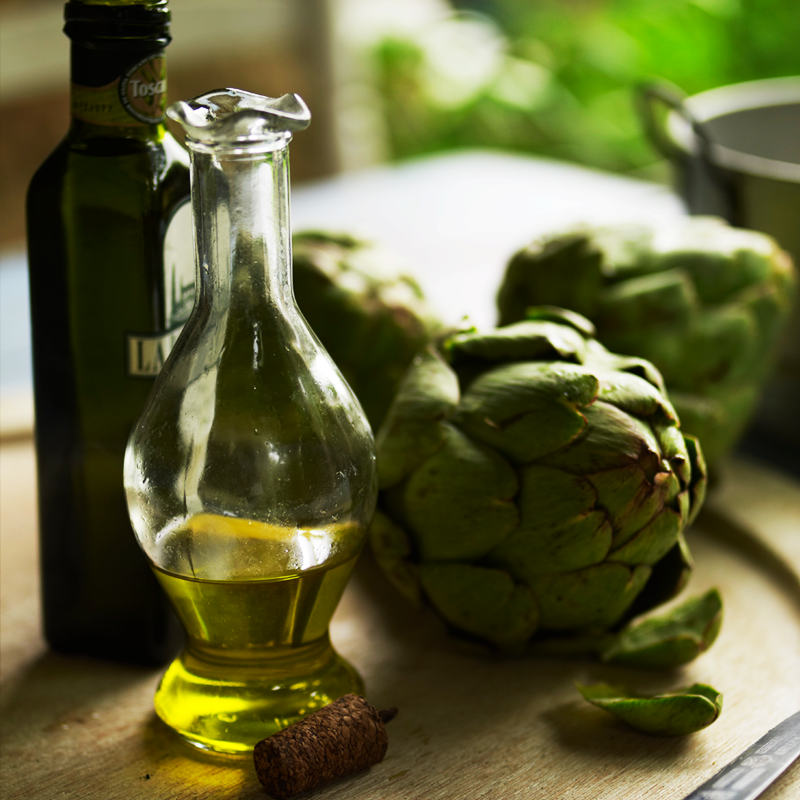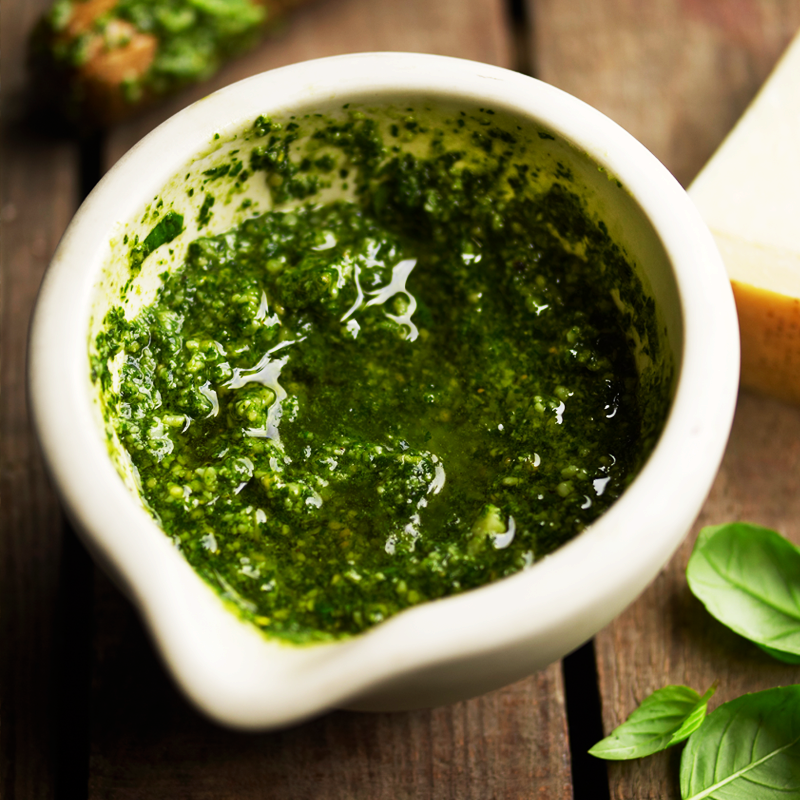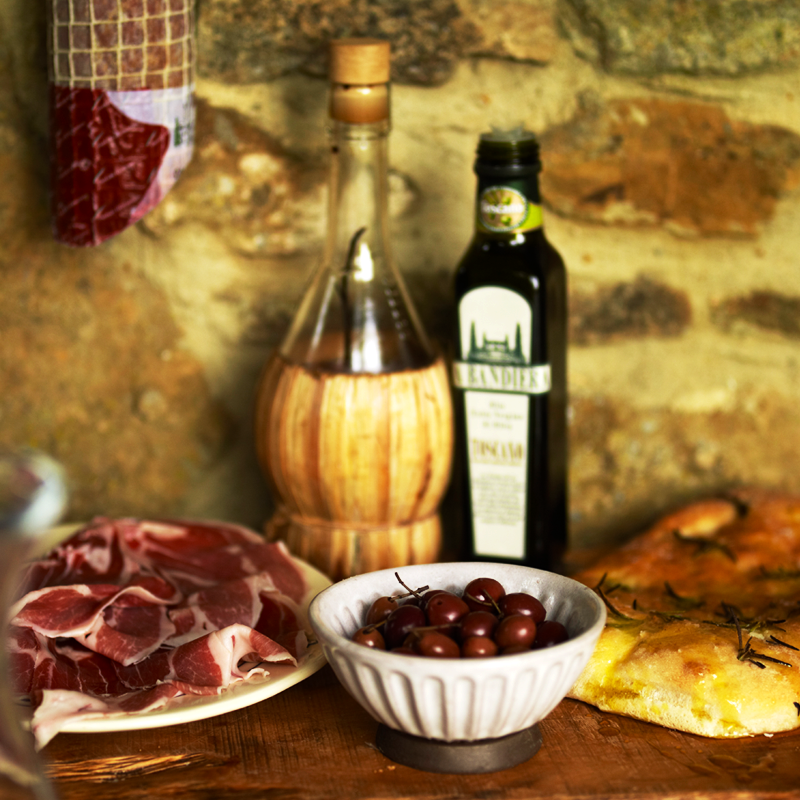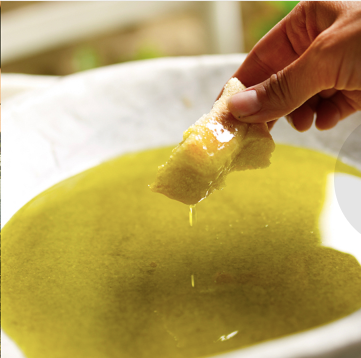 IGP recognition
La Bandiera extra virgin olive oil maintains the highest standards of production and quality and is endorsed by the IGP (Indicazione Geografica Protetta).
This certification is granted in recognition of both the origin and quality of the oil. The acidity levels of La Bandiera olive oil is consistently very low at less than 0.3% which puts us in the category of ultra premium extra virgin olive oil.

The harvest for this year will be produced and packaged ready for early December, just in time for Christmas gifts. The 500ml bottles are sold with an elegant gift box and we also offer lattinas in 1 litre, 3 litre and 5 litre sizes.